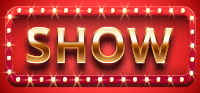 27

| BSC
Oliver Mayer

Also known as: Betasoft, Beta Soft Cologne, Carl Carbunckel

in Cologne

Has 6 chart hits on RolandRadio. Rate BSC's titles!
---
Related links for BSC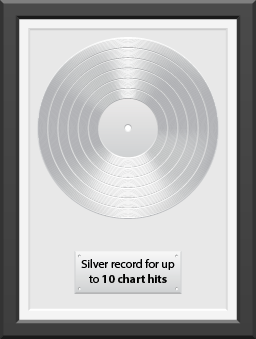 BSC was a coder and a musician of the german CPC scene. Between 1992 and 1993 he released several versions of the Soundtrakker, which was the most popular music program on the CPC and has been used by nearly the complete CPC demo scene.
Some random productions for which BSC wrote the music
---
Jingles BSC did for RolandRadio
We have no jingles of BSC yet. Get in contact and ask to do some!
We have 72 titles of BSC (
6

of them are chart titles)

The total playing time of all BSC titles is 02:03:23.
For BSC a show named BSC Only is on RolandRadio
#
RRID
Rating
Last played
Artist
Title
Duration
1
13892

2023-05-24 15:04:42
BSC
A Final Hyperbase Hyperbased (Firefox and Tip adaptation)
00:01:27
169
2
13893

2023-05-10 15:08:11
BSC
Analyz60
00:00:59
177
3
13817

2023-05-24 19:43:58
BSC
Arkanoid (Mix)


Remake

00:00:43
225
4
12983

2023-05-24 19:21:49
BSC
Beams of Light
00:03:28
276
5
13818

2023-05-24 19:42:43
BSC
Big in Japan (Alphaville cover)
00:01:17
213
6
13894

2023-05-30 08:04:03
BSC
Ca plane pour moi (Leila K & Plastic Bertrand adaptation)
00:00:54
151
7
13895

2023-05-30 01:00:18
BSC
Condom Corruption (State Of The Arts adaptation)
00:01:17
158
8
13821

2023-05-29 10:03:44
BSC
Crest
00:00:49
218
9
13819

2023-05-24 19:19:55
BSC
Crest 3 (adaptation)
00:00:50
213
10
13820

2023-05-20 15:24:30
BSC
Crest 4 (adaptation)
00:00:53
192
11
12984

2023-05-24 19:25:15
BSC
Crest Demo 1
00:03:50
245
12
11338

2023-05-24 19:59:58
BSC
Crystal
00:04:12
252
13
11339

2023-05-24 19:44:40
BSC
Cybernoid II


Remake

00:04:37
242
14
13687

2023-05-28 12:10:01
BSC
Disc Mac Challenge 20 (Invitation)
00:01:36
225
15
13617

2023-05-24 19:07:33
BSC
Donut Mag 2 (Deng Pi)
00:00:57
219
16
13896

2023-05-26 12:32:48
BSC
Ein Fall für Zwei (adaptation)
00:01:35
175
17
13822

2023-05-24 19:20:44
BSC
Einsteinium-17 (Einstein of Warfalcons cover)
00:01:07
221
18
13823

2023-05-24 07:03:10
BSC
Electricity (Orchestral Manoeuvres in the Dark cover)
00:01:14
242
19
13824

2023-05-24 19:18:57
BSC
End Theme (adaptation)
00:00:57
202
20
11341

2023-05-24 07:26:42
BSC
Forever
00:01:56
260
21
12985

2023-05-24 19:00:14
BSC
GOS Party 4
00:00:54
276
22
13897

2023-04-25 00:01:53
BSC
Hang On Sloopy (The McCoys adaptation)
00:00:57
155
23
12986

2023-05-28 04:01:35
BSC
Hibbeldi Grodor
00:01:41
259
24
13898

2023-05-26 09:05:05
BSC
House Of The Rising Sun (The Animals adaptation)
00:01:05
467
25
12987

2023-05-24 19:17:05
BSC
Hyperpik
00:01:05
251
26
12988

2023-05-27 20:07:04
BSC
Intromus
00:01:03
246
27
13825

2023-05-30 10:02:41
BSC
It's my Life (Dr. Alban cover)
00:01:33
204
28
12989

2023-05-17 07:23:38
BSC
Kalle Kloakk
00:00:31
266
29
13826

2023-05-24 19:29:11
BSC
Kalle Kloakk (end) (Crockett cover)
00:02:48
221
30
13899

2023-05-26 15:38:29
BSC
Kalle Kloakk (Part 12 by Lizard)
00:01:20
236
31
13900

2023-05-17 12:02:49
BSC
Kewl-ST
00:00:49
174
32
13457

2023-05-17 07:38:49
BSC
Megamix


Remake of: Startrip by Jaroslaw Byrczynski

00:01:21
243
33
11342

2023-05-24 07:44:36
BSC
Megaparty Megademo (Menu)
00:01:51
259
34
13901

2023-05-24 12:02:13
BSC
Mix1
00:01:29
227
35
12990

2023-05-29 08:07:18
BSC
Monday
00:01:03
273
36
13827

2023-05-27 10:42:48
BSC
Monty on the Run (Rob Hubbard cover)


Remake

00:02:07
227
37
11344

2023-05-24 19:01:23
BSC
Mops Megademo (Fraggle Sinusballs Part)
00:02:58
246
38
13828

2023-05-24 07:10:59
BSC
MSI 3 HD (adaptation)
00:02:47
195
39
13829

2023-05-24 07:19:20
BSC
MSI 5 (MegaStyle Inc. adaptation)
00:02:24
229
40
11340

2023-05-24 07:28:37
BSC
MSI Demo (Digital Orgasm (Zenith part))
00:05:18
256
41
13830

2023-05-24 07:34:01
BSC
Network jingle (SAT-1 adaptation)
00:01:35
201
42
13831

2023-05-24 19:06:24
BSC
Never ending
00:01:08
229
43
13902

2023-05-26 23:58:00
BSC
New1
00:02:16
252
44
12992

2023-05-24 19:37:09
BSC
Oh Mummy


Remake

00:01:39
238
45
13903

2023-05-24 19:56:51
BSC
Padua (End part adaptation)
00:01:35
272
46
13832

2023-05-29 20:07:52
BSC
Party 2 (adaptation)
00:01:50
217
47
13833

2023-05-24 19:14:22
BSC
Prehistorik 2 (PC version adaptation)


Remake

00:02:03
211
48
13834

2023-05-24 19:42:12
BSC
RAF-MD1 (adaptation)
00:00:33
213
49
13904

2023-05-24 07:08:47
BSC
Sgnimmel
00:01:12
223
50
12993

2023-05-28 10:06:24
BSC
Skid Row intro
00:02:39
246
51
12994

2023-05-24 19:31:55
BSC
Slow
00:01:34
240
52
11348

2023-05-24 07:13:45
BSC
Space Debris


Remake of: Space Debris by Markus "Captain" Kaarlonen

00:04:59
340
53
11349

2023-05-24 19:08:29
BSC
Spots 94 (Introduction)
00:01:34
259
54
13905

2023-05-30 03:01:53
BSC
Street Fighter 2 (Chun-Li Stage BGM SNES adaptation)
00:00:52
915
55
13906

2023-05-24 07:02:03
BSC
Street Fighter 2 (Credits SNES adaptation)
00:01:09
185
56
13835

2023-05-24 07:49:35
BSC
Stunt Race FX (SNES title cover)
00:00:48
210
57
13836

2023-05-24 19:18:09
BSC
Sugar Baby Love (The Rubettes cover)
00:00:49
204
58
13619

2023-05-24 07:42:09
BSC
Swab Meeting' 93 (Part 1)
00:02:29
212
59
13620

2023-05-17 07:36:59
BSC
Swab Meeting' 93 (Part 2)
00:01:50
225
60
13837

2023-05-24 19:16:24
BSC
Test
00:00:43
214
61
13621

2023-05-24 19:34:34
BSC
The Addams Fanz Freedisc (Intro)
00:02:36
222
62
13715

2023-05-24 19:04:20
BSC
The Final Countdown (Europe adaptation)
00:02:06
233
63
13907

2023-05-24 07:04:23
BSC
The fog (John Carpenter adaptation)
00:01:05
313
64
13838

2023-05-20 20:15:50
BSC
The New Masters cover
00:02:30
194
Total duration:
02:03:23
Legend:
was chart-title
is actual chart-title pre-listen available &nbsp pre-listen not yet available pre-listen not allowed Report errors by e-mail # played
You have not rated
You have rated
Hint:
Hover over the stars to get rating details
SET: 0.0369 seconds