27

| BSC
Oliver Mayer

Also known as: Betasoft, Beta Soft Cologne, Carl Carbunckel

in Cologne

Has 5 chart hits on RolandRadio. Rate BSC's titles!
---
Some details about BSC
DemoZoo
|
Soundcloud
|
Homepage
|
Wiki
|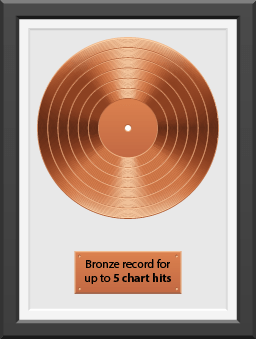 BSC was a coder and a musician of the german CPC scene. Between 1992 and 1993 he released several versions of the Soundtrakker, which was the most popular music program on the CPC and has been used by nearly the complete CPC demo scene.
Some random productions for which BSC wrote the music
---
Jingles BSC did for RolandRadio
We have no jingles of BSC yet. Get in contact and ask to do some!
We have 30 titles of BSC (
5

of them are chart titles)

The total playing time of all BSC titles is 01:07:10.
Due to the low total playing time of less than one hour and thirty minutes, no artist-only show is possible yet.
#
RRID
Rating
Last played
Artist
Title
Duration
1
12983

2020-08-05 20:02:38
BSC
Beams of Light
00:03:28
42
2
12984

2020-08-06 01:16:22
BSC
Crest Demo 1
00:03:50
43
3
11338

2020-08-06 16:21:24
BSC
Crystal
00:04:12
42
4
11339

2020-08-04 20:15:34
BSC
Cybernoid II
00:04:37
34
5
13457

2020-08-07 04:30:11
BSC
Demoniak 3 (J'accuse part)
00:01:21
35
6
13617

2020-08-05 22:26:23
BSC
Donut Mag 2 (Deng Pi)
00:00:57
9
7
11341

2020-08-06 18:18:43
BSC
Forever
00:01:56
44
8
12985

2020-08-06 20:32:58
BSC
GOS Party 4
00:00:54
40
9
12986

2020-08-05 10:16:50
BSC
Hibbeldi Grodor
00:01:41
43
10
12987

2020-08-05 01:05:07
BSC
Hyperpik
00:01:05
40
11
12988

2020-08-07 00:24:01
BSC
Intromus
00:01:03
41
12
12989

2020-08-05 04:05:15
BSC
Kalle Kloakk
00:00:31
40
13
11342

2020-08-07 11:19:03
BSC
Megaparty Megademo (Menu)
00:01:51
38
14
12990

2020-08-06 05:56:09
BSC
Monday
00:01:03
54
15
11344

2020-08-05 12:19:55
BSC
Mops Megademo (Fraggle Sinusballs Part)
00:02:58
41
16
11340

2020-08-05 18:01:40
BSC
MSI Demo (Digital Orgasm (Zenith part))
00:05:18
42
17
12992

2020-08-06 07:06:11
BSC
Oh Mummy
00:01:39
41
18
12993

2020-08-06 14:25:59
BSC
Skid Row intro
00:02:39
43
19
12994

2020-08-07 13:22:29
BSC
Slow
00:01:34
41
20
11348

2020-08-06 03:22:25
BSC
Space Debris
00:04:59
126
21
11349

2020-08-07 02:19:25
BSC
Spots 94 (Introduction)
00:01:34
39
22
13619

2020-08-07 09:23:12
BSC
Swab Meeting' 93 (Part 1)
00:02:29
9
23
13620

2020-08-06 10:22:29
BSC
Swab Meeting' 93 (Part 2)
00:01:50
13
24
13621

2020-08-06 22:21:01
BSC
The Addams Fanz Freedisc (Intro)
00:02:36
10
25
13715

2020-08-06 12:27:12
BSC
The Final Countdown (Europe adaptation)
00:02:06
8
26
11350

2020-08-06 00:16:48
BSC
Zap't'Balls (Cuddly Testworld)
00:01:06
43
27
11351

2020-08-07 06:31:47
BSC
Zap't'Balls (Fire World)
00:01:49
39
28
11352

2020-08-05 08:21:49
BSC
Zap't'Balls (Ice World)
00:02:23
38
29
11353

2020-08-06 03:09:01
BSC
Zap't'Balls (Intro)
00:01:52
56
30
11354

2020-08-05 16:03:40
BSC
Zap't'Balls (Loader)
00:01:49
42
Total duration:
01:07:10
Legend:
was chart-title
is actual chart-title pre-listen available &nbsp pre-listen not yet available pre-listen not allowed Report errors by e-mail # played
You have not rated
You have rated
Hint:
Hover over the stars to get rating details
SET: 0.0506 seconds