About us
RolandRadio was founded on 2nd April 2015, 15:04 h by Kangaroo MusiQue of SPRING!
There was a thread at the CPCWiki where the idea of a Amstrad CPC radio was brought up by Villain of HJT/Benediction on 25th of March 2015. As we have run a little radio station on the web five years ago there was already all the equipment and software around which is needed to run a professional radio station and an old icecast streaming server also was not "shut down" yet. So it took only a week to get the whole station up and running. RolandRadio went on air the 2nd of April 2015.
Targhan sent us all his CPC tunes he recorded together with his friend Grim as flac-files. So we where able to set up RolandRadio very fast right before the Revision Easterparty 2015 and started a test-run where all sounds played from A to Z to check if all files are playable. Right after the Revision Easter Party where we recorded the first "Hi my name is… " radio jingles we started to set up the radio station and also started to schedule some "Artist only"-Shows. Also the website was set up and some scripts were programmed to show the actual played track and a track list on the webpage.
On April the 15th we set up new streaming environment to run RolandRadio on a dedicated streaming hardware in our data center and set up the first new streams on April the 20th. At the end of April all streams should be moved to the new Icecast2 server which got a nice Amstrad CPC surface and listens to port 8000 and port 80. So now its possible to listen to RolandRadio also through office-firewalls.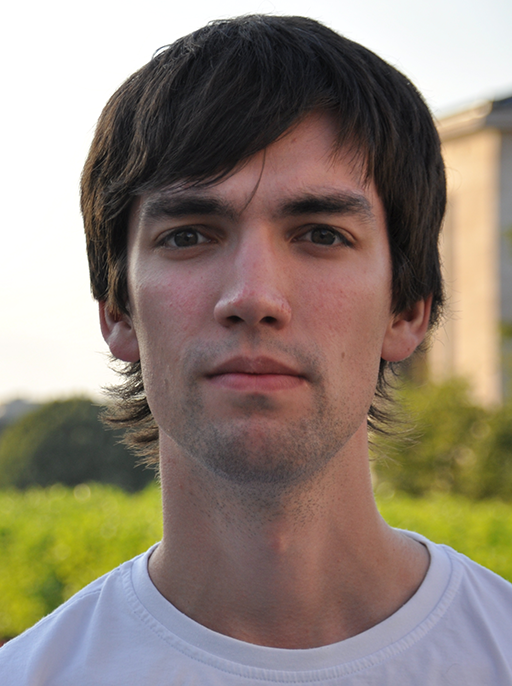 Nilquader of SPRING!
Picture:
Matthias Waldbauer (Gadget)
Own Work from 2009
In remembrance of Nilquader of SPRING!
RolandRadio was also founded to bring Nilquader of SPRING! some joy into his life during the difficult time of his fight against cancer and his brain tumor. At his bedside in the palliative care ward in Wuppertal (Germany), RolandRadio often ran over the iPad and always brought a smile to Nilquader's face. He died on 23.08.2015, only five months after the launch of RolandRadio. Also in memory of him we try to keep RolandRadio running and you can help us make this happen. He only turned 32 years old. Sometimes you can hear his voice in a jingle on RolandRadio.
During SPRING! of 2020 and because of all the free time the Corona virus has given us, we started to rebuild the whole RolandRadio system, set up a new radio automation server, a new streaming server, a new hosting server and a complete new homepage to build a nice little RolandRadio community.
The RolandRadio Mascot
Roland was a game character developed in 1984 by Alan Sugar, CEO of Amstrad, and Jose Luis Dominguez, a Spanish game designer working at Indescomp / Amstrad Spain. The character was named for Roland Perry, a computer engineer who worked for Amstrad. We use a slightly modified version of Roland as our RolandRadio mascot and use it under the assumption of free use to honor the pioneers of our home computers and hobbies, the Amstrad CPC.
Roland varies a lot within the Roland games series. We chose the very sympathetic Roland, which was used in the games Roland in Space in 1984 and Roland in Time in 1986. You can play these two games and many more online at Archive.org: Play Roland in Space (1984) or play Roland in Time (1986). Enjoy!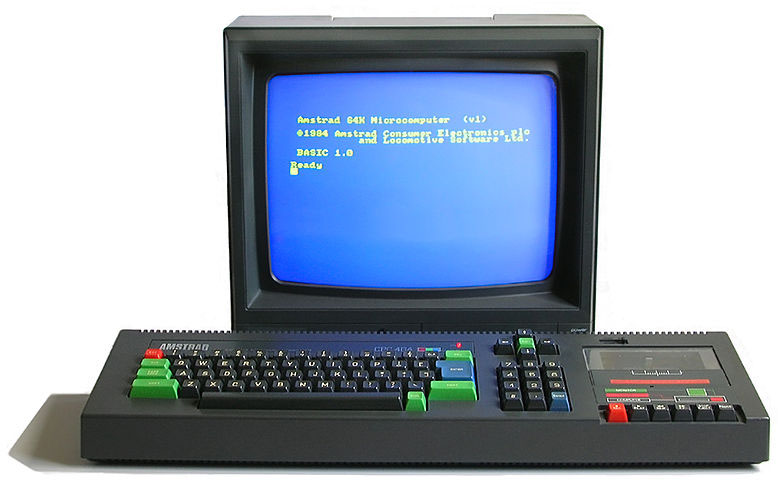 Picture: CC BY-SA 2.5 - Bill Bertram - Own Work
The Amstrad CPC
The Amstrad CPC (short for Colour Personal Computer) is a series of 8-bit home computers produced by Amstrad between 1984 and 1990. It was designed to compete in the mid-1980s home computer market dominated by the Commodore 64 and the Sinclair ZX Spectrum, where it successfully established itself primarily in the United Kingdom, France, Spain, and the German-speaking parts of Europe.
Lord Alan Sugar launched the Amstrad CPC 464 on 12th of April in 1984.
39 years after this event you still like to listen to the sounds of the Amstrad CPC. So welcome to RolandRadio.
And so once again our motto is right: Everything we know is made in SPRING!
SET: 0.0576 seconds