172

| Weee!
Christian Lier

in Bad Lauterberg im Harz

Lives in Nürnberg

Has 2 chart hits on RolandRadio. Rate Weee!'s titles!
---
Some details about Weee!
DemoZoo
|
Soundcloud
|
Wiki
|
Facebook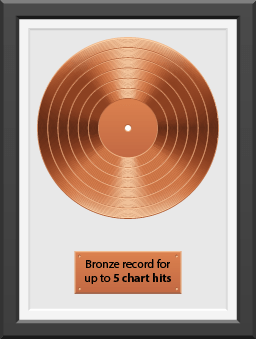 Weee! (Christian Lier) was a coder and music composer in the German CPC scene. He also organised the first GOS parties. He composed the music for famous CPC games such as Super Cauldron and Prehistorik 2 (Intro-Screen-Music on Amstrad Plus-Version).
Together with Thriller of GOS he invented the first three-wire-network for the CPC, called Cadjo-Net, where they played a own version of Tron for fun with and used this networking technology to code on one CPC and run the compiled code on an other to prevent hang-ups and also where able to debug much faster on the machine they coded on.
---
Jingles Weee! did for RolandRadio
We have no jingles of Weee! yet. Get in contact and ask to do some!
We have 14 titles of Weee! (
2

of them are chart titles)
| # | RRID | | Rating | | Last played | Artist | Title | Duration | | |
| --- | --- | --- | --- | --- | --- | --- | --- | --- | --- | --- |
| 1 | 12827 | | | | 2020-07-03 02:58:10 | Weee! | Cadjo Clan DMA | 00:01:20 | 32 | |
| 2 | 12828 | | | | 2020-07-04 06:26:40 | Weee! | Cebit '91 Raaah! | 00:02:20 | 33 | |
| 3 | 12829 | | | | 2020-07-01 17:34:04 | Weee! | Copy Paddy | 00:01:36 | 28 | |
| 4 | 12830 | | | | 2020-07-03 04:23:13 | Weee! | Prehistorik 2 (Intro AmstradPlus) | 00:02:42 | 30 | |
| 5 | 12831 | | | | 2020-07-04 16:36:58 | Weee! | Snoopy Demo 2 | 00:03:54 | 35 | |
| 6 | 12832 | | | | 2020-07-03 19:58:19 | Weee! | Super Cauldron (Intro) | 00:02:30 | 31 | |
| 7 | 12833 | | | | 2020-07-03 21:37:21 | Weee! | Terrific Demo (Boing) | 00:03:12 | 35 | |
| 8 | 12834 | | | | 2020-07-02 16:04:56 | Weee! | Terrific Demo (Digidrums) | 00:04:59 | 32 | |
| 9 | 12835 | | | | 2020-07-03 12:12:11 | Weee! | Terrific Demo (Hubba Bubba) | 00:06:36 | 45 | |
| 10 | 12836 | | | | 2020-07-03 14:04:39 | Weee! | Terrific Demo (Megalomania) | 00:03:45 | 44 | |
| 11 | 12837 | | | | 2020-07-04 10:54:14 | Weee! | Terrific Demo (Stars) | 00:04:07 | 35 | |
| 12 | 12838 | | | | 2020-07-02 13:33:58 | Weee! | Terrific Demo (Toes) | 00:02:19 | 35 | |
| 13 | 12839 | | | | 2020-07-02 23:59:08 | Weee! | Zang | 00:01:52 | 33 | |
| 14 | 12840 | | | | 2020-07-03 10:32:54 | Weee! | Zap't'Balls (Dream World) | 00:02:30 | 32 | |
Legend:
was chart-title
is actual chart-title pre-listen available &nbsp pre-listen not yet available pre-listen not allowed Report errors by e-mail # played
You have not rated
You have rated
Hint:
Hover over the stars to get rating details
SET: 0.0513 seconds