25

| Rob Hubbard


1955-00-00 in Kingston upon Hull (England)

Has 8 chart hits on RolandRadio. Rate Rob Hubbard's titles!
---
Related links for Rob Hubbard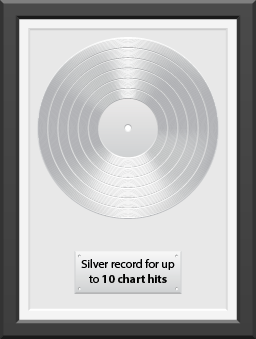 Some random productions for which Rob Hubbard wrote the music
---
Jingles Rob Hubbard did for RolandRadio
We have no jingles of Rob Hubbard yet. Get in contact and ask to do some!
We have 28 titles of Rob Hubbard (
8

of them are chart titles)

The total playing time of all Rob Hubbard titles is 01:11:31.
Due to the low total playing time of less than one hour and thirty minutes, no artist-only show is possible yet.
#
RRID
Rating
Last played
Artist
Title
Duration
1
11366

2022-09-22 10:20:14
Rob Hubbard
Chain Reaction
00:02:52
259
2
12364

2022-09-23 20:30:58
Rob Hubbard
Commando (Ingame)
00:02:38
310
3
12365

2022-09-23 00:07:34
Rob Hubbard
Commando (Level Completed)
00:00:06
306
4
12366

2022-09-23 21:27:47
Rob Hubbard
Commando (Menu)
00:02:04
327
5
12367

2022-09-25 01:15:51
Rob Hubbard
Dragon's Lair 2: Escape From Singe's Castle (Intro)
00:01:44
278
6
12368

2022-09-20 01:20:35
Rob Hubbard
Dragon's Lair 2: Escape From Singe's Castle (Level 1)
00:01:22
296
7
12369

2022-09-23 15:27:04
Rob Hubbard
Dragon's Lair 2: Escape From Singe's Castle (Level 2)
00:02:53
273
8
12370

2022-09-24 04:40:00
Rob Hubbard
Dragon's Lair 2: Escape From Singe's Castle (Level 3)
00:02:01
252
9
12371

2022-09-21 01:14:27
Rob Hubbard
Dragon's Lair 2: Escape From Singe's Castle (Level 4)
00:01:59
289
10
12372

2022-09-24 16:18:31
Rob Hubbard
Dragon's Lair 2: Escape From Singe's Castle (Level 5)
00:02:54
274
11
12373

2022-09-22 20:39:56
Rob Hubbard
Dragon's Lair 2: Escape From Singe's Castle (Level 6)
00:01:58
263
12
12374

2022-09-22 01:08:55
Rob Hubbard
Dragon's Lair 2: Escape From Singe's Castle (Level 7)
00:02:41
292
13
12375

2022-09-18 15:27:39
Rob Hubbard
Dragon's Lair 2: Escape From Singe's Castle (Level 8)
00:02:15
298
14
12376

2022-09-24 09:22:40
Rob Hubbard
Five a Side Soccer
00:02:25
276
15
11858

2022-09-23 12:28:35
Rob Hubbard
Hydrofool
00:03:04
243
16
11868

2022-09-17 15:22:33
Rob Hubbard
International Karate
00:01:49
260
17
11867

2022-09-19 08:28:22
Rob Hubbard
International Karate Plus
00:08:02
255
18
12377

2022-09-22 12:23:40
Rob Hubbard
Monty On The Run
00:03:44
265
19
13914

2022-09-25 08:36:06
Rob Hubbard
Monty On The Run (Game over)
00:00:09
238
20
13915

2022-09-23 13:24:56
Rob Hubbard
Monty On The Run (High score)
00:02:06
236
21
12378

2022-09-21 12:21:37
Rob Hubbard
Nemesis The Warlock
00:04:28
278
22
12399

2022-09-21 15:26:36
Rob Hubbard
Saboteur 2
00:02:14
385
23
12379

2022-09-14 01:22:58
Rob Hubbard
Shockway Rider
00:03:15
278
24
12380

2022-09-22 23:57:14
Rob Hubbard
Spellbound
00:02:52
307
25
12617

2022-09-22 04:19:53
Rob Hubbard
Tarzan
00:01:47
257
26
12381

2022-09-20 15:23:05
Rob Hubbard
The Last V8
00:02:04
250
27
12382

2022-09-23 08:17:41
Rob Hubbard
Transatlantic Balloon Challenge
00:03:09
270
28
12383

2022-09-25 04:20:44
Rob Hubbard
Warhawk
00:02:56
393
Total duration:
01:11:31
Legend:
was chart-title
is actual chart-title pre-listen available &nbsp pre-listen not yet available pre-listen not allowed Report errors by e-mail # played
You have not rated
You have rated
Hint:
Hover over the stars to get rating details
SET: 0.0414 seconds