17

| McKlain
John McKlain

Also known as: MCK55

in Málaga

Lives in Málaga

Has 17 chart hits on RolandRadio. Rate McKlain's titles!
---
Related links for McKlain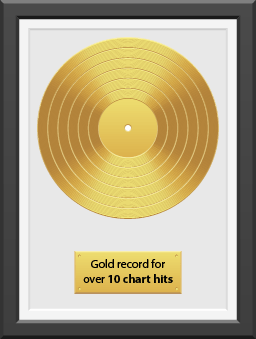 Born and raised in Málaga (home of the Costa del Sol), in Spain. I'm a kid of the 80's, and I grow up listening to all the 80's electronic music that played on the radio and tv and to the tunes that my Amstrad CPC played through it's little speaker. I started making computer music in 1995, thanks to the wonders of Scream Tracker 3 by the Future Crew. A few years later came the revolutionary Impulse Tracker and finally Propellerhead Reason, wich is my DAW of choice.
Some random productions for which McKlain wrote the music
---
Jingles McKlain did for RolandRadio
We have no jingles of McKlain yet. Get in contact and ask to do some!
We have 44 titles of McKlain (
17

of them are chart titles)

The total playing time of all McKlain titles is 01:28:21.
Due to the low total playing time of less than one hour and thirty minutes, no artist-only show is possible yet.
#
RRID
Rating
Last played
Artist
Title
Duration
1
13856

2023-05-30 10:11:56
McKlain
30 Years Amstrad Megademo (Introduction)
00:00:08
195
2
13034

2023-06-01 15:09:10
McKlain
Adios a la Casta: Episode 1 (Main Theme)
00:04:59
200
3
13041

2023-05-24 04:10:03
McKlain
Adios a la Casta: Episode 1 (Super Pablo Bros (Secret Leve))
00:02:08
198
4
13056

2023-06-05 12:16:23
McKlain
Adios a la Casta: Episode 2 (Abu Cimbrel (Secret Level))
00:02:06
172
5
13045

2023-05-21 12:17:49
McKlain
Adios a la Casta: Episode 2 (Alzampo (Main Theme))
00:02:51
191
6
13058

2023-06-02 15:07:50
McKlain
Adios a la Casta: Episode 2 (De Buen Rollo (Menu Music))
00:01:38
167
7
13054

2023-05-31 12:12:44
McKlain
Adios a la Casta: Episode 2 (Mecha Ansar (Boss Battle))
00:01:15
175
8
13857

2023-06-07 17:38:27
McKlain
Baba's Palace (Introduction)
00:01:15
915
9
13858

2023-06-01 10:07:28
McKlain
Baba's Palace (Menu)
00:00:56
205
10
13859

2023-06-06 12:13:19
McKlain
Baba's Palace (Theme 1)
00:01:20
333
11
13860

2023-06-08 22:11:11
McKlain
Baba's Palace (Theme 2)
00:01:13
890
12
12962

2023-06-08 10:04:21
McKlain
Babaliba (Menu Theme)
00:02:02
205
13
12963

2023-06-08 12:06:46
McKlain
Battro (OST)
00:02:16
246
14
12964

2023-06-04 15:14:02
McKlain
Blastardo (Main Theme)
00:01:38
214
15
13051

2023-05-29 12:08:38
McKlain
Breaking Baud (Bonito)
00:01:28
165
16
12965

2023-05-20 15:14:07
McKlain
Breaking Baud (CR4SH)
00:01:48
198
17
12967

2023-06-04 04:08:33
McKlain
Breaking Baud (Hardstyle (Extended version))
00:01:27
313
18
13052

2023-05-31 20:08:21
McKlain
Breaking Baud (Seagulls)
00:01:45
174
19
12966

2023-05-09 20:16:25
McKlain
Funky Stars (Amstrad CPC true 8bit version)
00:04:28
191
20
13057

2023-06-09 00:02:50
McKlain
Happy Worm
00:03:11
185
21
13036

2023-05-27 04:06:40
McKlain
Hexavirus (Main Theme)
00:02:43
206
22
12969

2023-05-08 08:08:25
McKlain
I.B.S.
00:02:24
200
23
13037

2023-06-05 00:04:51
McKlain
I've Heard All This Before
00:03:14
178
24
13048

2023-06-06 09:40:43
McKlain
Imaginario Colectivo (Ending)
00:01:47
215
25
13046

2023-05-18 15:07:50
McKlain
Imaginario Colectivo (Ingame)
00:02:17
195
26
12970

2023-06-02 04:10:42
McKlain
Juan Carmona (Menu Theme)
00:00:46
210
27
13047

2023-06-08 01:04:47
McKlain
La Guerra de Gamber (Menu Theme)
00:02:19
198
28
12973

2023-05-30 01:11:11
McKlain
Megablasters: Escape from Castle in the Clouds (Serpent God (Intro))
00:02:50
208
29
12971

2023-05-20 12:15:45
McKlain
Naufragos en un Mar de Estrellas
00:01:32
208
30
12972

2023-06-06 23:08:14
McKlain
Nyan Cat Song (Amstrad CPC Version)
00:01:46
204
31
13747

2023-06-05 20:15:12
McKlain
Operation Alexandra (Introduction)
00:00:41
198
32
13748

2023-06-07 12:12:42
McKlain
Operation Alexandra (Theme 1)
00:00:26
163
33
13749

2023-06-08 15:09:08
McKlain
Operation Alexandra (Theme 2)
00:01:46
163
34
13049

2023-06-03 15:10:22
McKlain
Pentacorn Quest (Ending)
00:02:02
198
35
13040

2023-06-08 20:09:33
McKlain
Pentacorn Quest (Ingame)
00:03:02
165
36
13031

2023-06-06 15:16:02
McKlain
Pentacorn Quest (Menu theme)
00:02:47
200
37
13408

2023-05-17 10:06:48
McKlain
Pinball Dreams (Intro)
00:00:58
179
38
13861

2023-06-07 15:19:19
McKlain
Space Moves
00:00:57
193
39
13053

2023-05-21 15:18:47
McKlain
Space Moves (Ingame: Extended Version)
00:02:50
196
40
12974

2023-05-29 01:02:08
McKlain
Take Off
00:02:34
187
41
13055

2023-05-19 10:08:59
McKlain
The Grid [From Tron Legacy]
00:01:15
184
42
13327

2023-06-05 10:10:54
McKlain
The Shadows of Sergoth (Menu 2)
00:01:23
213
43
12975

2023-05-31 10:09:10
McKlain
Wake Up! Demo (Main)
00:04:38
212
44
12976

2023-06-06 00:05:25
McKlain
Yet Another Plasma (OST)
00:01:32
181
Total duration:
01:28:21
Legend:
was chart-title
is actual chart-title pre-listen available &nbsp pre-listen not yet available pre-listen not allowed Report errors by e-mail # played
You have not rated
You have rated
Hint:
Hover over the stars to get rating details
SET: 0.0542 seconds