522

| Face Hugger
Andreas Stroiczek

Lives in Paderborn

Has 2 chart hits on RolandRadio. Rate Face Hugger's titles!
---
Related links for Face Hugger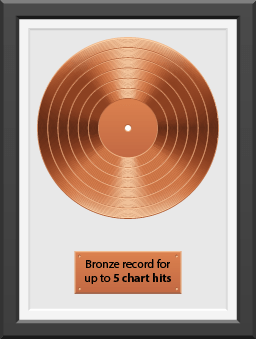 Some random productions for which Face Hugger wrote the music
---
Jingles Face Hugger did for RolandRadio
We have no jingles of Face Hugger yet. Get in contact and ask to do some!
We have 11 titles of Face Hugger (
2

of them are chart titles)

The total playing time of all Face Hugger titles is 00:36:52.
Due to the low total playing time of less than one hour and thirty minutes, no artist-only show is possible yet.
#
RRID
Rating
Last played
Artist
Title
Duration
1
11654

2022-09-24 14:15:20
Face Hugger
RC Quest (Introduction)
00:02:56
329
2
13023

2022-09-21 16:41:28
Face Hugger
Sound Manager Demo Song
00:04:36
312
3
11655

2022-09-23 14:31:29
Face Hugger
The Space Duel
00:03:10
323
4
11657

2022-09-22 09:08:02
Face Hugger
Ultimate Megademo ( Filled vector)
00:03:10
286
5
11656

2022-09-22 20:58:19
Face Hugger
Ultimate Megademo (End part)
00:03:53
331
6
11658

2022-09-24 09:29:51
Face Hugger
Ultimate Megademo (Intro)
00:00:16
333
7
11659

2022-09-23 10:25:44
Face Hugger
Ultimate Megademo (Lemmings)
00:02:54
318
8
11660

2022-09-20 01:58:35
Face Hugger
Ultimate Megademo (Tantrum part)
00:03:33
310
9
11661

2022-09-24 04:44:20
Face Hugger
Ultimate Megademo (Turrican picture)
00:04:09
284
10
11662

2022-09-23 23:59:44
Face Hugger
Ultimate Megademo (Vector balls)
00:05:13
287
11
11663

2022-09-25 09:17:28
Face Hugger
Voyage 93 (I Like Chopin)
00:03:02
313
Total duration:
00:36:52
Legend:
was chart-title
is actual chart-title pre-listen available &nbsp pre-listen not yet available pre-listen not allowed Report errors by e-mail # played
You have not rated
You have rated
Hint:
Hover over the stars to get rating details
SET: 0.058 seconds