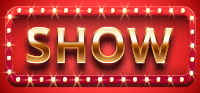 12

| Ben Daglish
Ben Daglish

1966-07-31 in London

2019-10-01

Has 26 chart hits on RolandRadio. Rate Ben Daglish's titles!
---
Related links for Ben Daglish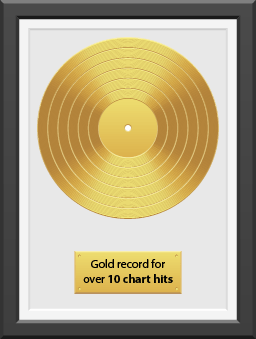 Ben Daglish (31 July 1966 – 1 October 2018) was an English composer and musician. Born in London,[2] his parents moved to Sheffield when he was one year old. He was known for creating many soundtracks for home computer games during the 1980s, including such as The Last Ninja,[3] Trap, and Deflektor. Daglish teamed up with fellow C64 musician and prolific programmer Tony Crowther, forming W.E.M.U.S.I.C., which stood for "We Make Use of Sound in Computers". Daglish had attended the same school as Crowther.[4] Daglish mostly worked freelance but was employed by Gremlin Graphics for a couple of years.
Daglish lived in Derbyshire where he composed, played and performed in a number of UK bands, including Loscoe State Opera.[6] He also regularly performed with violinist Mark Knight and the band SID80s at retro computer game events such as Back in Time Live and Retrovision. He had also performed with Commodore 64 revival band Press Play on Tape together with Rob Hubbard. He was a fan of the late Ronnie Hazlehurst, a prolific composer for television.[7] He died from complications from lung cancer on 1 October 2018.
Some random productions for which Ben Daglish wrote the music
---
Jingles Ben Daglish did for RolandRadio
We have no jingles of Ben Daglish yet. Get in contact and ask to do some!
We have 76 titles of Ben Daglish (
26

of them are chart titles)

The total playing time of all Ben Daglish titles is 02:27:50.
For Ben Daglish a show named Ben Daglish Only is on RolandRadio
#
RRID
Rating
Last played
Artist
Title
Duration
1
11265

2023-09-28 19:37:46
Ben Daglish
Alternative World Games (Title)
00:01:27
230
2
11266

2023-09-28 19:11:42
Ben Daglish
Artura
00:02:23
222
3
11267

2023-09-21 07:59:25
Ben Daglish
Auf Wiedersehen Monty
00:02:17
257
4
11244

2023-09-28 19:59:53
Ben Daglish
Avenger: Way of the Tiger 2
00:02:06
238
5
11268

2023-09-14 19:38:41
Ben Daglish
Basil The Great Mouse Detective
00:00:56
226
6
11320

2023-10-02 23:18:15
Ben Daglish
Biggles
00:02:34
235
7
11327

2023-09-28 19:34:27
Ben Daglish
Blasteroids
00:01:14
243
8
11355

2023-09-21 19:50:16
Ben Daglish
Butcher Hill
00:02:26
206
9
11368

2023-10-03 12:12:04
Ben Daglish
Challenge Of The Gobots
00:03:22
254
10
11413

2023-10-01 20:22:19
Ben Daglish
Chubby Gristle
00:02:15
262
11
11461

2023-09-28 07:12:30
Ben Daglish
Cyberball
00:01:29
195
12
13917

2023-10-03 18:08:11
Ben Daglish
Cyberball (Jingle 1)
00:00:08
1027
13
13918

2023-09-28 07:08:56
Ben Daglish
Cyberball (Jingle 2)
00:00:06
226
14
13919

2023-10-03 22:36:28
Ben Daglish
Cyberball (Jingle 3)
00:00:04
1047
15
13920

2023-10-03 18:07:32
Ben Daglish
Cyberball (Jingle 4)
00:00:04
1006
16
13921

2023-10-03 22:36:29
Ben Daglish
Cyberball (Jingle 5)
00:00:04
1002
17
13922

2023-09-28 07:08:45
Ben Daglish
Cyberball (Jingle 6)
00:00:13
160
18
11269

2023-09-28 19:42:13
Ben Daglish
Dark Fusion
00:01:52
213
19
11270

2023-09-28 19:52:50
Ben Daglish
Deathwish 3
00:03:15
226
20
11612

2023-09-28 07:05:55
Ben Daglish
Defenders of the Earth
00:02:51
195
21
11271

2023-10-02 09:58:33
Ben Daglish
Deflektor
00:02:56
439
22
11272

2023-09-28 07:57:31
Ben Daglish
Emilio Butragueno 2 (Entrenamiento)
00:01:53
307
23
11648

2023-09-28 07:09:00
Ben Daglish
Escape From The Planet Of The Robot Monsters
00:01:30
195
24
11273

2023-10-02 09:51:34
Ben Daglish
Football of the Year II
00:01:41
276
25
13554

2023-09-21 19:00:30
Ben Daglish
Footballer Of The Year
00:02:03
182
26
13889

2023-09-28 07:00:30
Ben Daglish
Footballer Of The Year
00:02:06
171
27
11758

2023-09-28 07:02:50
Ben Daglish
Future Knight
00:03:06
191
28
11274

2023-10-02 09:46:52
Ben Daglish
Gary Lineker's Hot Shot
00:01:23
259
29
11275

2023-09-25 09:50:14
Ben Daglish
Gauntlet (Entering Level)
00:00:04
258
30
11276

2023-10-02 09:37:05
Ben Daglish
Gauntlet (Intro)
00:00:18
282
31
11277

2023-10-02 09:54:47
Ben Daglish
Gauntlet (Treasure Level)
00:00:39
298
32
11278

2023-09-25 09:48:29
Ben Daglish
Gauntlet 2
00:00:55
286
33
11836

2023-09-28 07:10:29
Ben Daglish
Hard Driving
00:01:04
193
34
11835

2023-09-28 07:11:31
Ben Daglish
Hard Driving (Theme 2)
00:01:00
198
35
11279

2023-09-28 19:14:04
Ben Daglish
Hate (Theme 1)
00:02:08
228
36
11846

2023-09-28 19:58:32
Ben Daglish
Heroes Of The Lance
00:00:33
228
37
12036

2023-09-14 19:53:53
Ben Daglish
Kettle
00:02:44
241
38
11280

2023-09-28 07:33:08
Ben Daglish
Krakout
00:02:58
263
39
11281

2023-09-28 19:39:12
Ben Daglish
Lotus Esprit Turbo Simulator (Theme 1)
00:03:02
242
40
11282

2023-09-28 19:44:12
Ben Daglish
Lotus Esprit Turbo Simulator (Theme 2)
00:02:53
228
41
11283

2023-09-28 00:01:54
Ben Daglish
Lotus Esprit Turbo Simulator (Theme 3)
00:02:03
249
42
11284

2023-09-28 07:41:18
Ben Daglish
Mask
00:02:06
236
43
12127

2023-09-28 19:28:00
Ben Daglish
Mask 2
00:02:05
229
44
11285

2023-09-28 07:46:50
Ben Daglish
Masters Of The Universe
00:04:14
235
45
13301

2023-09-28 07:13:59
Ben Daglish
Mickey Mouse
00:01:59
242
46
11286

2023-09-28 19:30:14
Ben Daglish
Motor Massacre
00:04:14
229
47
11287

2023-09-28 07:16:08
Ben Daglish
North Star
00:01:03
221
48
11288

2023-09-28 19:04:26
Ben Daglish
Pacmania (Theme 1)
00:00:04
288
49
11289

2023-10-01 23:05:59
Ben Daglish
Pacmania (Theme 2)
00:02:57
307
50
11290

2023-10-02 09:44:34
Ben Daglish
Pacmania (Theme 3)
00:02:19
281
51
11291

2023-10-02 09:49:33
Ben Daglish
Pacmania (Theme 4)
00:01:56
293
52
12403

2023-09-28 19:04:30
Ben Daglish
Saint And Greavsie
00:01:02
267
53
11292

2023-09-28 19:56:03
Ben Daglish
Skate Crazy
00:02:21
217
54
11297

2023-10-02 08:16:22
Ben Daglish
Super Cars (Theme 1)
00:01:48
216
55
11298

2023-09-28 19:00:30
Ben Daglish
Super Cars (Theme 2)
00:01:44
224
56
11299

2023-09-28 19:23:44
Ben Daglish
Super Cars (Theme 3)
00:01:56
233
57
11300

2023-09-28 19:06:54
Ben Daglish
Super Cars (Theme 4)
00:02:04
210
58
11301

2023-09-28 19:35:39
Ben Daglish
Super Cars (Theme 5)
00:02:08
217
59
11302

2023-09-28 19:25:39
Ben Daglish
Super Cars (Theme 6)
00:02:22
230
60
11293

2023-09-28 19:49:40
Ben Daglish
Super Scramble Simulator (Menu)
00:03:10
227
61
11294

2023-10-04 00:00:15
Ben Daglish
Super Scramble Simulator (Start Game)
00:00:27
205
62
11295

2023-09-28 09:03:08
Ben Daglish
Super Sports: The Olympic Challenge (Start Game)
00:00:36
232
63
11296

2023-09-28 19:02:27
Ben Daglish
Super Sports: The Olympic Challenge (Title)
00:01:41
235
64
11303

2023-09-28 07:54:02
Ben Daglish
Switchblade (Ingame)
00:03:22
234
Total duration:
02:27:50
Legend:
was chart-title
is actual chart-title pre-listen available &nbsp pre-listen not yet available pre-listen not allowed Report errors by e-mail # played
You have not rated
You have rated
Hint:
Hover over the stars to get rating details
SET: 0.0384 seconds